Financial wellbeing for everyone
nudge is the world's leading financial wellbeing platform. Our global technology integrates news, data and behavioral psychology. We're 100% unbiased, with no hidden agenda. nudge is for everyone - employees, customers or members.
Still got questions?
Find your answers here in our ⬇
FAQs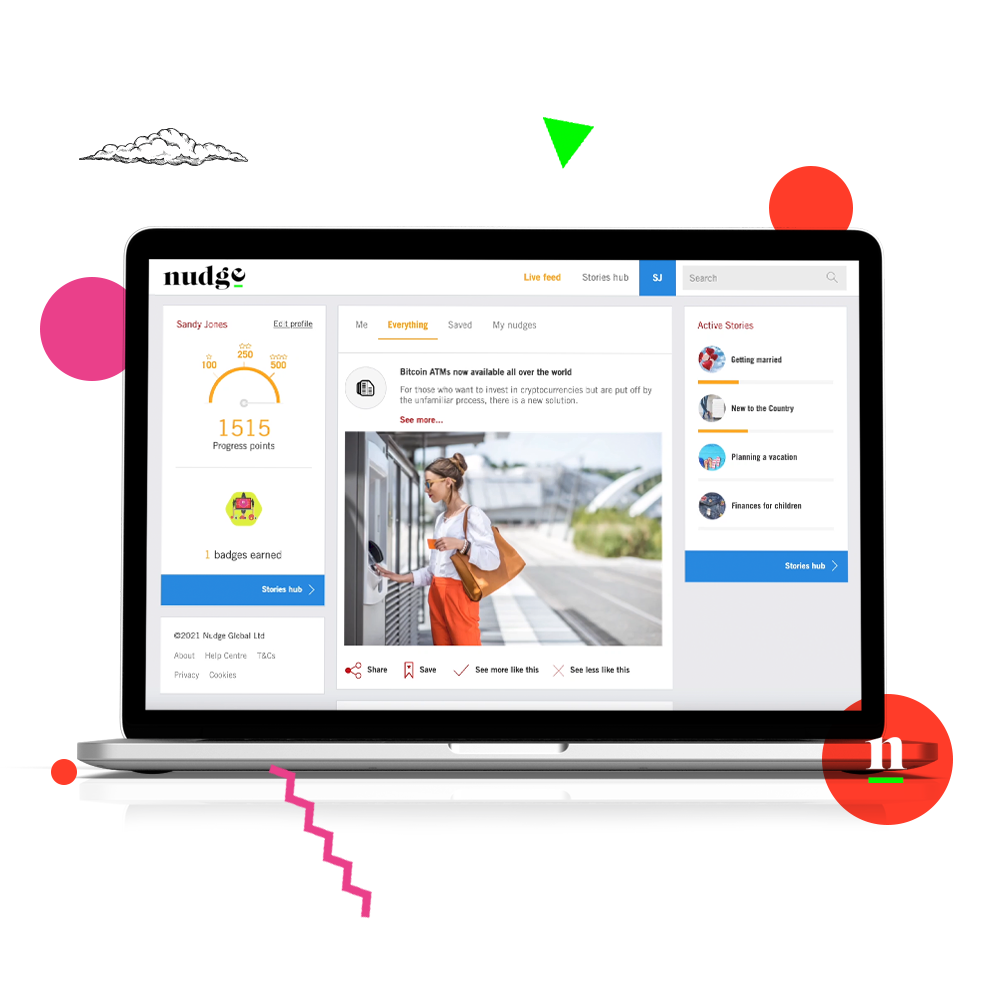 Financial social feed
A personalized feed full of bite-sized financial education posts and snackable articles, all curated to circumstance and interests. In one click, save and review later - or share with friends and family so they can benefit too. We make the world of money fun, familiar and accessible.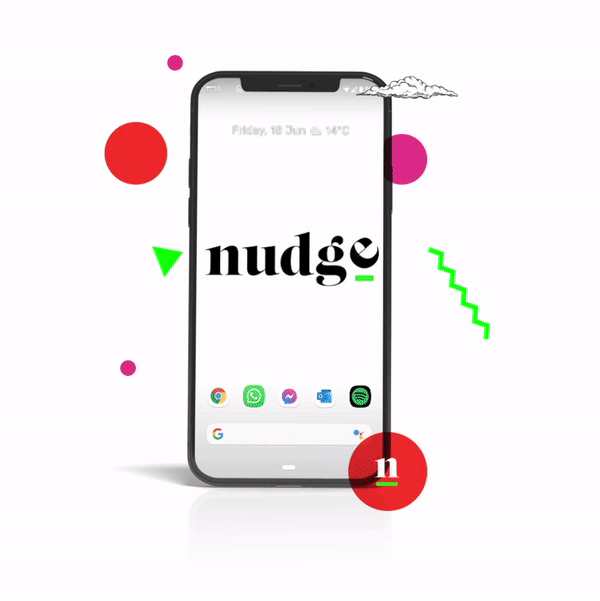 Get a nudge in the right direction
When there's something you need to know, or a financial action you ought to take, we'll send you a personalized, timely nudge as a reminder. Then step by step, before you know it, you're on a path to prosperity. nudges can be received via SMS, email, WhatsApp or Facebook Workplace.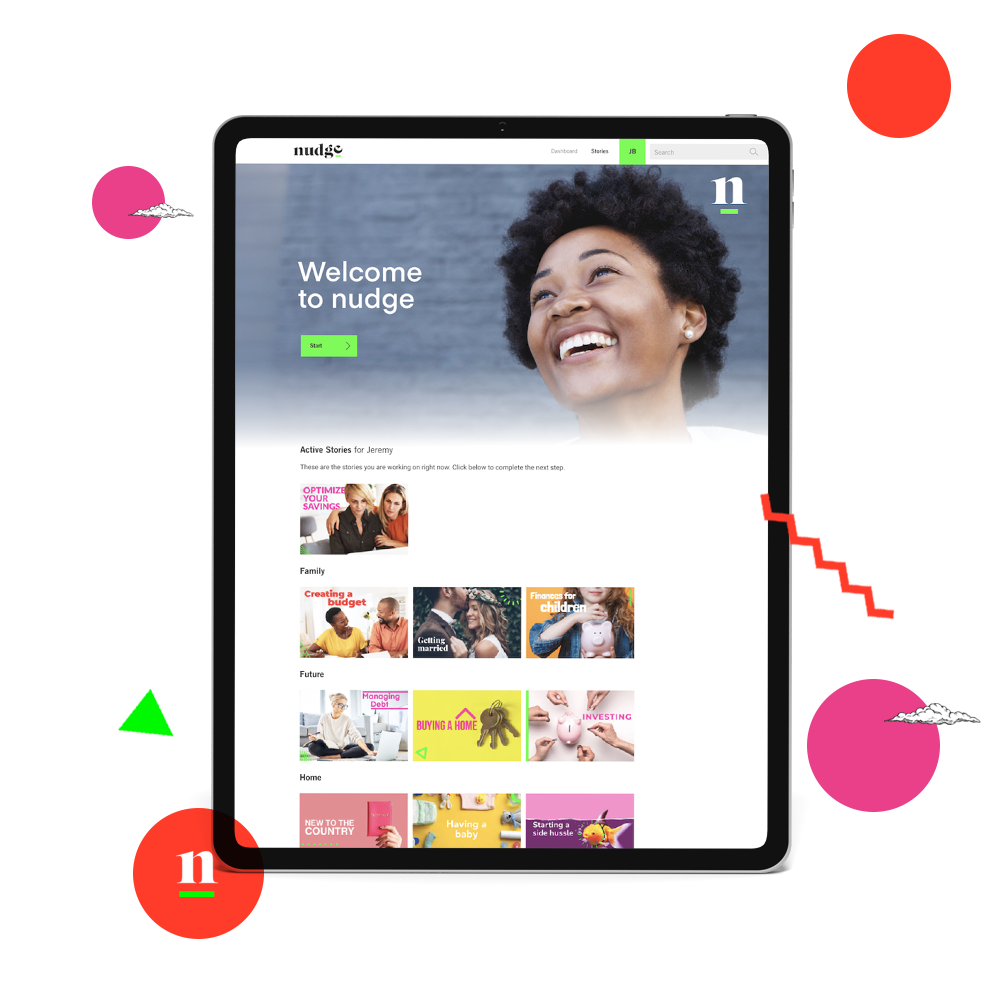 Change the narrative with stories
Step inside our library of dynamic stories, written to help you achieve what you want in life. It could be buying a home, saving for a holiday or getting out of debt. Interactive financial education, money management tools and progress trackers mean you'll never miss a step.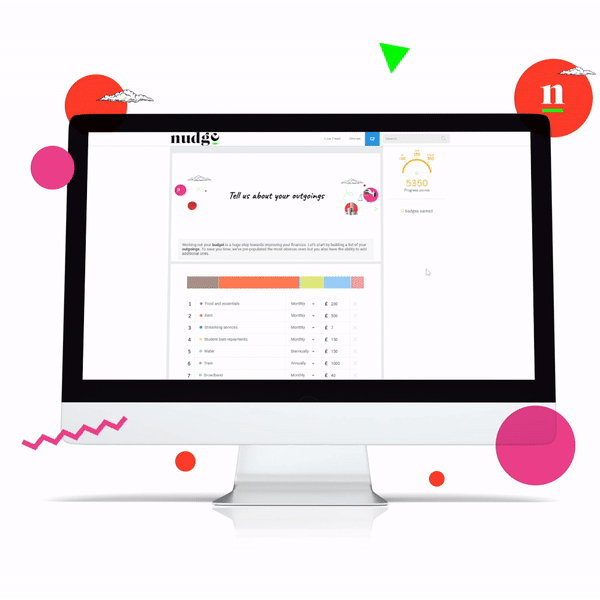 Make money management easy with tools
Our interactive tools help you plan, prepare and organize your finances from the unexpected to the expected. The tools are embedded in stories, giving you access at exactly the right time.
Uniquely powerful platform
nudge is a powerful combination of the best tech and nudge theory.
The best technology
nudge is designed to deliver the right content to the right person at the right time.
nudge theory
Behavioral psychology tells us how and when content will be most effective.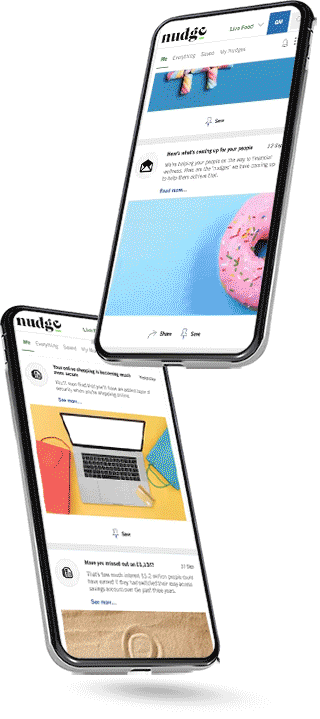 Talk to us
Need a little nudge to make your mind up?
nudge sounds great in theory. In practice, it's even more impressive. Explore our market-leading content, intelligent tools and nudges - and experience first hand the impact it could have within your organization.