A bit about
nudge
nudge is a personal finance solution that helps people maximise financial opportunities, overcome financial problems and make managing money stress free – and sometimes even a pleasure. It combines financial education with personalised, timely, unbiased prompts to help people plot a path to prosperity. And create brighter futures for themselves and those they love. nudge works in three ways: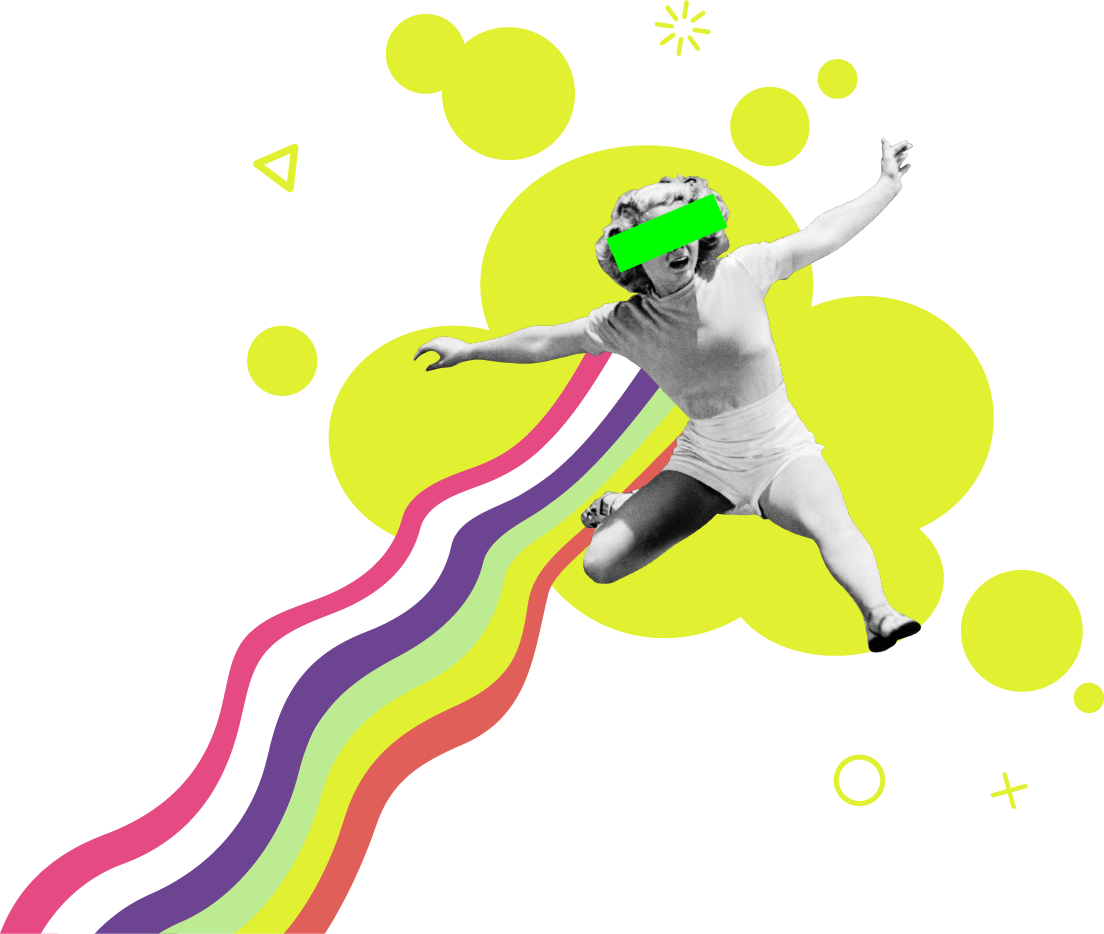 personal finance solution
personal finance solution
nudges
When there's something you need to know, or a financial action you ought to take, you'll receive a personal, timely, nudge to remind you to do it. Step by step, before you know it, you're on a path to prosperity.
Education
Snackable content – personalised to your preferences – makes the idea of managing money compelling and interesting. Over time this engagement boosts your financial knowledge, skills and confidence.
Tools
Money management is so much simpler when it's structured. Our intelligent tools make tasks like budgeting or saving for goals easy, inspirational and rewarding. Just plug in your figures, and the technology does the rest.
Solutions
Financial wellbeing
wealth, health and happiness
When people are in control of their money, they're in control of their lives. They're happier, less anxious and more empowered. We call this "financial wellbeing". At nudge we believe that our intelligent combination of education and technology can help create and – most importantly – maintain this happy state.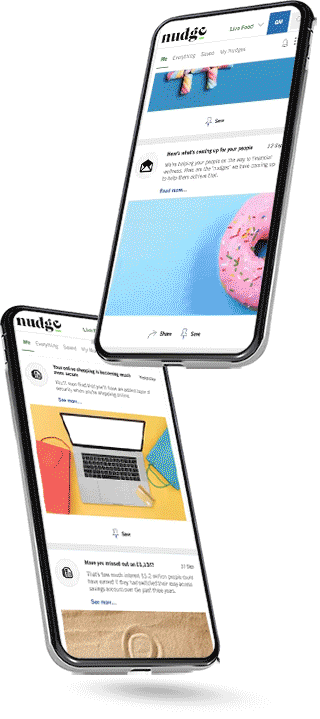 Tell me more
Financial wellbeing isn't a one-off solution, something to be achieved and then it's done. It's an on-going project of education and evolution.
Naturally, it's different for every individual. For some, financial wellbeing could be simply feeding their family. For others it'll be staying out of debt, building a nest-egg or taking three holidays a year.
But for everyone, it's about having the knowledge and skills to make the most of an income – high or low – and enjoy a comfortable and contented quality of life.
Knowledge is power
Your ability to make good financial decisions is influenced at the micro level by your personality and preferences, but also at the macro level by world events, the economy and government policy.
All these factors are in constant movement and flux. That's why a one-off solution doesn't work – you need to continuously use your knowledge to navigate changing circumstances.
But what's for sure, is that the more financially able you are, the smarter your decisions and – this is the point – the happier you'll be.
Like to chat?
We love what we do. And we've got years of experience with organisations
big and small, and surprisingly good stories to share.

Please leave your details below and we'll call you for a chat.
nudge by name, nudge by nature
The nudge solution uses insights from behavioural psychology – nudge theory – to increase the likelihood of positive outcomes for our users.
It's about how and when you present options – delivering the right content to the right person at the right time – for all the right reasons.
So they can make the right decisions and improve their financial wellbeing.
Brighter financial futures for everyone, everywhere
nudge uses simple, relevant, timely education to help people understand complex financial matters.
nudge helps people take simple proactive actions to increase their wealth, avoid financial problems and make managing money simple and stress-free (sometimes even a pleasure).
nudge helps people achieve financial wellbeing and happiness.