Want to join
our movement?
If you're purpose-driven, enthusiastic and smart you'll be a great fit at nudge. We're always excited to hear from dynamic people who share our vision – people who want to create brighter financial futures for everyone, everywhere.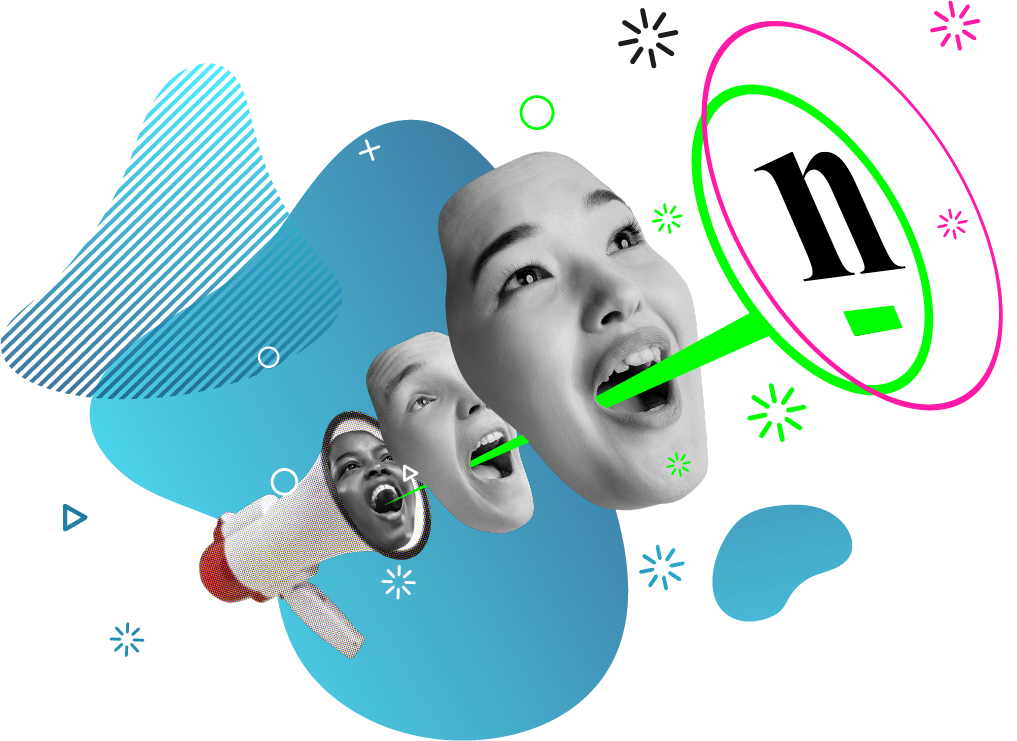 What's it like to
work at nudge?
The right person will feel right at home in a fun, focussed, energetic environment. We'll give you the freedom you need to lead in your role, and move the business forward. And because we're driven by a shared vision – and love what we do – we have a real enthusiasm and unity of purpose and that fuels the whole team. Want to know more? Sit back, relax and press play for a short video on what it's like to work at nudge
We like to think we're a little different. Hopefully you're like that too.
We embrace difference and support individuals
We support people from all walks of life. We recognise people's individuality and celebrate it – and the thinking it leads to.
We lead and share
We're determined to always go above and beyond, and exceed expectations. We're brave and happy to stand out - determined to make a real impact on the world and share that experience with others.
We're friends through thick and thin
We want the best for our clients and people. We're positive, encouraging and fun in the good times and strong, supportive and (refreshingly) candid when things are more difficult.
We're always learning
To teach, you have to learn. We're curious, inquisitive, and never complacent. Humility is all. We learn from our mistakes, our successes and each other.
We think you're awesome - find out what fits
Check out our job openings - click the button below
Current Vacancies
Send your CV
Create a brighter financial future for everyone (and of course, yourself). Check out our vacancies, and if there is anything on there you fancy, why not send us a short covering note and attach your CV.
nudge by name, nudge by nature
The nudge solution uses insights from behavioural psychology – nudge theory – to increase the likelihood of positive outcomes for our users.
It's about how and when you present options – delivering the right content to the right person at the right time – for all the right reasons.
So they can make the right decisions and improve their financial wellbeing.
Brighter financial futures for everyone, everywhere
nudge uses simple, relevant, timely education to help people understand complex financial matters.
nudge helps people take simple proactive actions to increase their wealth, avoid financial problems and make managing money simple and stress-free (sometimes even a pleasure).
nudge helps people achieve financial wellbeing and happiness.